Twitter and customer service
Using Twitter as a Customer Service Platform For Your Small Business At this point in the game, using social media for any product or service is an understood part of the equation.
Nevertheless, there are still a few areas of interface that some entrepreneurs still view as gimmicky and unnecessary, with customer service one of the prime examples. However, when done right, reaching out to clients through Twitter is not just a nod to media trends, but is a boon to effectiveness and company image. Here are a few reasons why: Close to real-time problem resolution Customer service begins and ends with a client's feeling that his or her obstacle has been removed (or at the very least identified). There are still those who find the greatest sense of security through a human voice -- and most likely, these folks will always exist. However, because many issues can be resolved in a few words, the laconic-by-nature Twitter is an ideal platform. Although the actual turnaround for responses might not always be faster than with live operators, eschewing the limbo of being on hold is a psychological plus. One potential downside: some clients expect faster than reasonable tweet-backs. Image Courtesy of Enterprise Social Technology of Flickr.com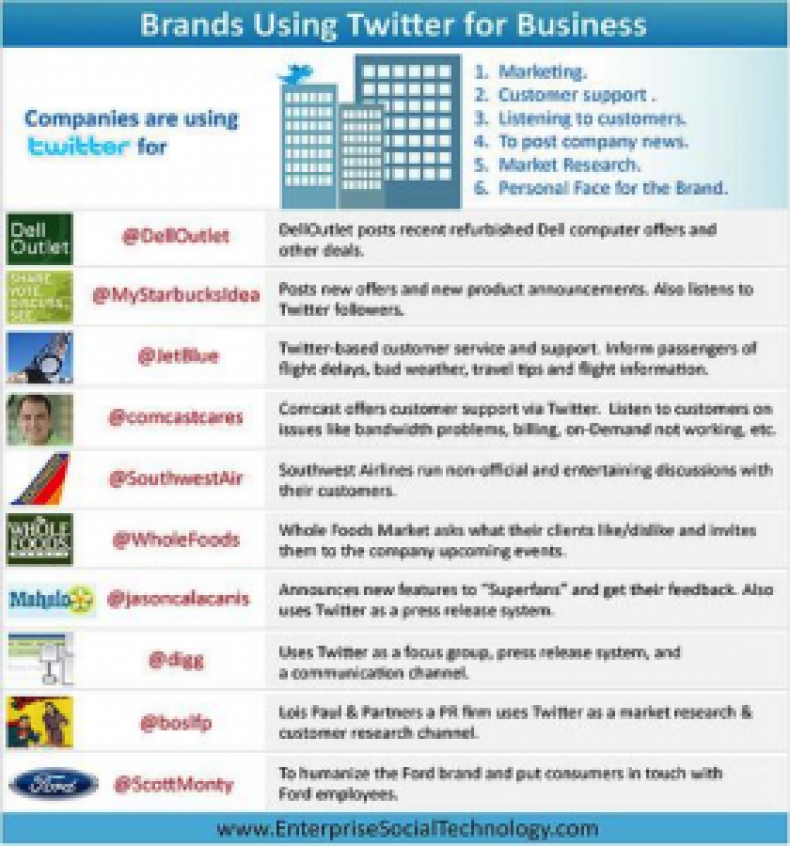 Cost-effectiveness A logical entailment of the terseness of tweeting is that in saving time, you save money. While phone transactions are still expected to be governed by the please-and-thank-yous of face to face etiquette (which these days are painfully scripted anyway), the to-the-point style of Twitter is a given. As a result, small businesses can resolve issues in a bullet point, bottom line manner and avoid the need for a full-time call center. Branding opportunities Especially for smaller businesses, word of mouth is worth its weight in virtual gold… and Twitter is among the most effective ways of spreading it. While those yes-or-no in-house optional surveys many corporations use to gather data may be useful, they can't compete with a viral review from a satisfied customer. Similarly, an on-point use of Twitter can stanch negative reviews before they happen, as has been shown by Citigroup's Twitter-feed pre-damage control. Indeed, the transcription of a positive thread can be better than the most brilliant advertisement. Again, client preferences will probably always mandate that companies dependent on close client relationships will need to retain traditional customer support, especially given that tweets are public. But when a Twitter savvy staff intersects with an equally techy clientele, small businesses should expect to use such strategies as the rule, not the exception. Camille McClane is a writer, researcher and tech enthusiast based in Southern California. She has recently enjoyed studying social media and its relationship with marketing, and is honored to be among the contributors here at Tandem Studios.